OCA Cleveland Chapter Year in Review – An observation from OCA Cleveland President – Johnny Wu
2013 was an exciting year for our OCA Cleveland Chapter, not only we did a lot for our community, we celebrated OCA's 40th year of service as an organization with our headquarter in Washington DC and 30 years of services to our community in Ohio; We are looking forward and excited in working under Lisa Wong's leadership, our new Cleveland chapter's president. We know that Ms. Wong will bring OCA to the next level! Congratulations to Lisa Wong and her officers: Shan Chan and Harold Hom along with the rest of the board members.
Please remember to join us at the OCA Cleveland 2014 Inauguration Reception on Saturday, February 8 at Margaret Wong and Associates Office from 2pm to 5pm, meet and network with local leaders, City officials, with some light appetizers, performances and the unveiling of the long awaited OCA Interactive Kiosk, and other OCA programs!
Help us kick off this exciting 2014! Remember to register at http://2014ocacleveland.eventbrite.com
While we've celebrated 40 years of excellence service with the entire OCA family. The OCA Cleveland has provided 30 years of community support and services throughout Northeast Ohio for our community, we just do not have time to tell them all, so I'll just summarize a few on here:
OCAGC.ORG. Started in 2000, OCA Cleveland's website has been revamped to make it easier for navigation, now we have included structured listings and you can add your business to our directory! Go check it out at www.ocagc.org
Chinese New Year. For the past 13 years, OCA provided a comprehensive database of businesses and organizations that had Lunar New Year Celebration, a complete list were available at our website including Lion Dance and Dragon Dance performances listing at numerous locations throughout Cleveland, Youngstown and Columbus Ohio. We also provided a full day of entertainments at Asia Plaza and Asian Town Center celebrating Lunar New Year for the past 8 years.
Cleveland Asian Festival. For the past 4 years, OCA has been one of the founding organizations that help started it, now the festival is considered THE faster growing festival in Ohio by peers and other festivals organizers. the Cleveland Asian Festival will enter its 5th year on  May 17-18, 2014. Our goal is to help increase economic growth to the AsiaTown neighborhood (over $2 millions were spent during the festival's weekend at AsiaTown each year), celebrate Asian Pacific Heritage Month (May), Support and embrace all Asian cultures, and attract and retain visitors/residents/businesses to AsiaTown neighborhood. For more information about Cleveland Asian Festival, visit www.clevelandasianfestival.org and get involved!
OCA Image TV. Started in 2009, OCA Image TV is a self-sustain High energy Television Magazine Show with a focus on Asian-American culture, traditions, customs and their influences. The show includes 30 minutes of programming provides a better understanding of the various Asian cultures in Northeast Ohio. Each episode included segments on a variety of topics related to education, culture, traditions, food, health and beauty, fashion, sports, arts and entertainment, news, and current issues as well as upcoming events.  In 2012, OCA Cleveland received a $25k grant from Cleveland Foundation's City of Cleveland's Cable Television Minority Arts and Education Fund (MAEF) to produce 9 new episodes and promote them throughout the world, now we are proud to say that our OCA Image TV show is not only airing on Cleveland's TV20 monthly, it is now available in Columbus with TV20 and TV25, plus it is viewed worldwide via SwigTV, VOD on Dish Network and DirecTV, as well as available via iTunes to subscribe and via YouTube and Vimeo. OCA Image TV has reached over 200 million viewers worldwide. Donations and Sponsorships are welcome. Visit www.ocagc.org./imagetv for more information
OCA Interactive Kiosk. A new program for 2014 and beyond, is to create an Interactive Kiosk to be placed all over AsiaTown neighborhood, the project will be demonstrated at the OCA Cleveland 2014 Inauguration Reception event on Feb 8. The OCA Interactive Kiosk is a 9" to 10" tablet that will be securely placed at Cleveland AsiaTown area centers/restaurants/areas that provide interactive information about the community, local businesses and videos. When not being used by a visitor, the kiosk will loop videos pertaining to the Asian community including sponsors/possible advertisers, and OCA Image TV programming. The kiosk will be left on 365 days (yearlong) and information will be updated frequently based on availability of new items (via online or usb using a frontend input system). Part funded by Cleveland Foundation's City of Cleveland's Cable Television Minority Arts and Education Fund (MAEF). Sponsorship and Advertisement opportunities are available. Visit www.ocagc.org for more information.
OCA AsiaTown Voice. On February 2013, OCA started a weekly Asian own radio show held at WJCU's 88.7FM every Sunday from 7pm to 8pm. It is a pre-recorded radio show that provides radio voice for the Asian Pacific Americans living in Cleveland. The hourly long program is also available online at WJCU's website (streamed live) and at OCA Image TV page. It is also available for download via iTunes as well. We have recently being informed that the OCA AsiaTown Voice has about 9000 listeners monthly combined through all the media outlets available. Check out the website for past shows at www.ocgac.org/imagetv
Project RAISE. An ongoing project, OCA Cleveland (OCAGC) is a partner of the Project RAISE (Reaching Asian-Americans through Innovative and Supportive Engagement) by Asian Services in Action. The Project provides funding to promote nutrition, healthy living and fitness in the Asian Pacific Islander (API) community in Northeast Ohio.  www.asiaohio.org/programs/chp/raise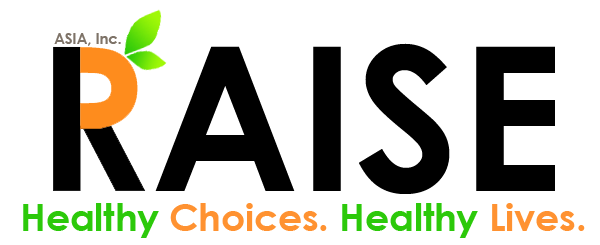 In addition to above mentioned programs, OCA Cleveland has been involved in many others like the Ward 7 Candidate Forum that offers an opportunity for the AsiaTown residents to get to know the candidates for AsiaTown represented City Council for 2014; The recently successful event WIN & Global Cleveland's Holiday Celebration of Cleveland's Global Diversity at Ariel International Center; the successful screening of independent documentary film Linsanity: The Movie; we were a community partner at this past Cleveland International Film Festival and will continue for following years; We applauded and stand in solidarity with Oberlin College taking in matter the several racial slur/graffiti and attacks occurred at their campuses;  And most of all, OCA Cleveland members has been receiving numerous awards in community support, entrepreneurships and others.
There is much work to be done, and we will continue to fight and support our community, working alongside with other wonderful organizations, together, we will have a strong voice. We need your support as well, become a member and know that your membership will help us provide more services to our community.
I thank you for the past 10 years opportunity I had to serve you as the President of OCA Cleveland and I am looking forward serving you with our leader, Ms. Lisa Wong.
Embracing the Hopes and Aspirations of Asian Pacific Americans in the United States. OCA Advocates.
Happy Holidays and Happy New Year, the year of the Horse in 2014!
OCA Cleveland Chapter,  founded in 1983, was formerly known as The Organization of Chinese Americans of Greater Cleveland (OCAGC) is a membership-driven, non-profit, non-partisan civil rights and educational organization. OCA Cleveland Chapter is dedicated to promoting cultural heritage, active participation in civic and community affairs, securing justice, and equal treatment and equal opportunity for all Americans of Asian Pacific Islander descent. OCAGC is a member chapter of the National OCA, with over 84 chapters and affiliates within the United States. OCA is a national organization Founded in 1973 dedicated to the social, political, and economic well-being of Asian Pacific Americans in the United States. We encourage you to renew your OCA membership to continue to supporting the important work that OCA does at the local chapter and national level.