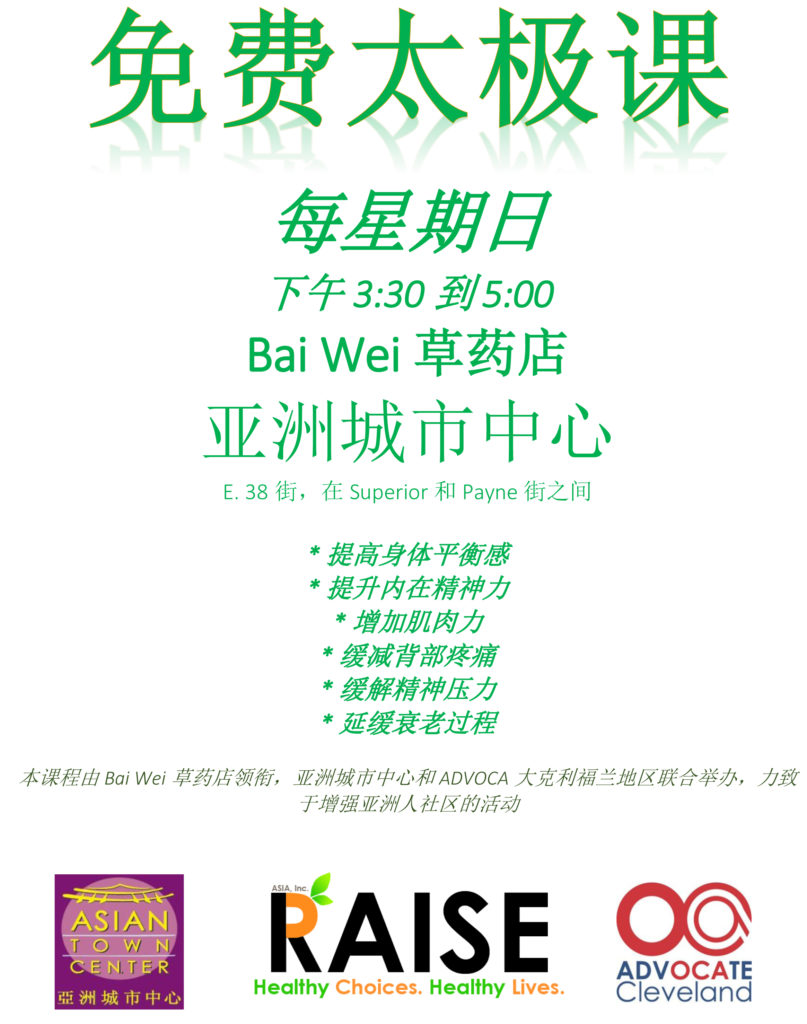 FREE Tai Chi Sundays in front of Bai Wei Herbal Store in Asian Town Center on E. 38th Street between Superior and Payne Avenues from 3:30 p.m. to 5:00 p.m.
Classes are a courtesy of Bai Wei Herbal Store in partnership with Asian Town Center and OCA Greater Cleveland to encourage active living in the Asiatown neighborhood and Greater Cleveland area.
Location:  Asian Town Center, 3820 Superior Avenue, Cleveland, Ohio (main entrance on E. 38th Street).
FREE Tai Chi is a part of Project RAISE (Reaching Asian-Americans through Innovative and Supportive Engagement). The Project provides support to promote nutrition, healthy living and fitness in the Asian Pacific Islander (API) community in Northeast Ohio.
#ProjectRAISE